Get Busking with Gough and Davy!

Wondering what gear you need to start busking? Check out our guide below and get yourself playing this summer!
1. QTX BUSKER PORTABLE PA SYSTEM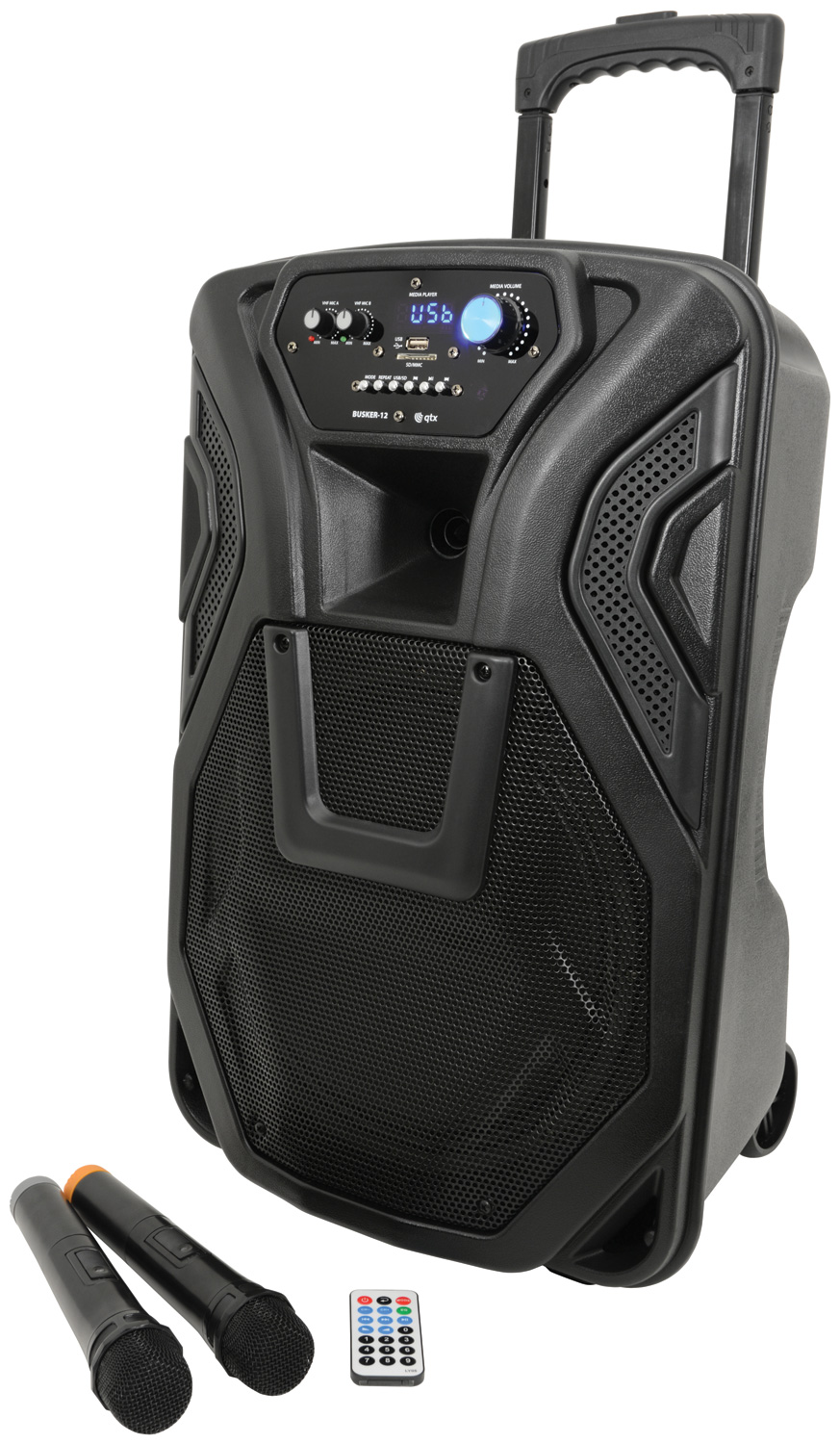 This has to be top of our list. Our bestselling portable PA speaker is available with a 12" or 15" speaker and comes with TWO wireless microphones and inputs for guitar, keyboard, mp3, SD card, USB AND MORE. It even has Bluetooth so you can stream your backing tracks to it directly from your phone! For more info click here.
2. TANGLEWOOD TWCR T TRAVEL GUITAR
The Tanglewood TWCR T Travel Guitar is one of the best quality Travel Guitars on the market at this price point. At only £99 (!!) this guitar is perfect for going busking with. The Tanglewood Crossroad range come in a rustic dark mahogany stain and always sound great.
More info. 
3. iRig Acoustic Stage Digital Guitar Pickup
Need a convenient way to amplify your acoustic guitar? The iRig Acoustic Stage Pickup is a great quality, easy to use pickup with feedback reduction, 6 tone presets and even the ability to plug into a mobile device or laptop.
Click here to check this out.
4. Peavey SOLO Battery Powered Busker Amp
Another option for portable amplification is the Peavey SOLO Battery Powered amp. With 10 watts of power and inputs for microphone or guitar this is a perfect cost-effective solution to getting some volume outside!
Full details here.
5. Chord DM04 Dynamic Vocal Microphone
This is one for the singers. Our budget end vocal microphone from Chord is only £24.99 and comes with an on/off switch, microphone cable and even a carry case. Simple, easy to use and great quality!
For more info click here.
6. Electro-Harmonix 360 Looper Pedal
No busking list would be complete without a loop pedal and we think the EHX 360 Looper is the pick of the bunch! This stylish, easy to use pedal has 11 storage banks allowing you to recall previously recorded loops on the fly. It also has 360 seconds of loop recording giving you a full 5 minutes of recording time! With this in your arsenal you can bring out your creative side and add another dimension to your busking set.
Full details here.